Helicopter flights in Belgium | Helicopter rides

Fly with us on the event: Ballonhappening Waregem
Fly with us during the year (passenger flights).
Fly in a helicopter on Ballonhappening Waregem
On Ballonhappening Waregem, not only hot air balloons will take off! We will have a special guest this year: a beautiful helicopter!
Do you wish to see your favorite city from another perspective? Experience Waregem and its event like never before! Enjoy this fantastic helicopter flight above Belgium!
Price for helicopter ride during this event
We have two options:
Flights of 6 minutes above Waregem : 35 euro per person
Specific flights: choose your own flight time and route: price on demand
The helicopter rides are on saturday april 26 from 3 PM to 5 PM.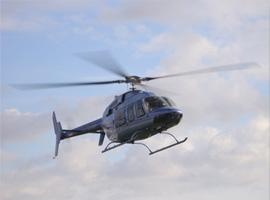 Properties of the helicopter
Some properties of the Robinson R44 helicopter:
There are seats for 3 passengers + 1 pilot;
2 blades with each a length of 505 cm, and a tail rotor with a diameter of 1,5m
Length 11,6 m
Top speed: 240 km/h
Cruising speed: 209 km/h
Empty weight 654 kg
Maximum altitude: 4300 meter
Motor: Lycoming O-540-F1B5 6 cylinder boxer motor 213 hp
You can reach a distance of 644 km with this helicopter
Payload: 460 kg
Climb speed: 5 meter per second
Built with aluminum honeycomb construction, carbon fibres, titanium…
Contact us
Gino CIERS
Brugsesteenweg 49
B-8531 HULSTE (Harelbeke)
032 051 -312 325
mail: info@ballonhappening.be
Or you can fill in the form below:
We also offer hot air balloon flights in Belgium.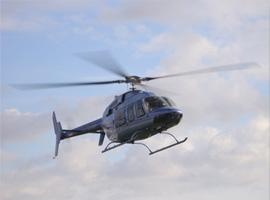 The helicopter is still one of the most fascinating aircrafts: it can fly very slowly, it can rotate, it can land almost everywhere, it can fly in extreme weather conditions, a helicopter can do it all!
A helicopter flight is an unforgettable experience for young and old!
FLYING WITH THIS HELICOPTER IS A UNIQUE EXPERIENCE!
Do you wish to fly with this helicopter: just contact us!
Helicopter rides during the year in Belgium (passenger flights)
For our helicopter rides in Belgium, please have a look to our specific website: helicopter rides in Belgium